THE PERFECT COMBINATION OF ELEGANCE AND PERFORMANCE
Equipped with the latest version of the operating system Windows Phone 8.1 combining a 1.2 GHz QuadCore processor , with two SIM cards slots and a 13.1 million pixels camera to render the best of the image, Monaco 47 smartphone will appeal to the most demanding customers , through its unique design.
A touch of elegance to this exceptional case with its interchangeable battery covers " Leather Touch " branded MONACO , available in 3 colors in addition of your case portfolio that ensures you take your smartphone anywhere with discretion.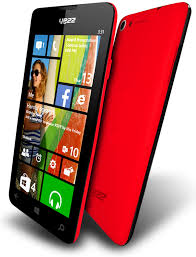 "We are extremely proud of our Monaco officially licensed 47 smartphone which, thanks to our agreements with Microsoft , makes this the thinnest and lightest Windows Mobile range . It is particularly refined to meet the requirements of the brand of the Principality of Monaco with 3 battery cover and case portfolio , all manufactured with "Leather Touch" design. It will be equipped with all the applications partners MONACO Brand companies. " said Robert Schiano, CEO of Avenir Telecom, the exclusive licensee of Monaco World Brands for smartphones and exclusive distributor of the brand Yezz in Europe, Africa , Middle East and Russia.
The latest smartphone in the Microsoft range under license from Monaco Brands world exclusive , the Monaco 47 manufactured by Yezz combines elegance and performance. Extremely light , weighing only 120 grams and 8.1 mm thickness making it the thinnest Windows Mobile, the Monaco 47 is a concentrate of technology
MONACO 47
Press Release Marseille October 23rd 2014
Package Contents
1 Monaco 47 Smartphone 1 Flat Ear cable pedestrian kit 1 Plug Adapter multi-sector ( EU, UK , US, AUS) 1 Micro USB cable 1 Start Up Guide 3 Interchangeable Battery Covers " Leather Touch " 1 Case Portfolio " Leather Touch "
Main Technical Characteristics
3G HSPA 850/900/1900/2100 dual SIM Windows OS 8.1 QuadCore processor Snapdragon 1.2 GHz Cortex A7 8GB ROM RAM 1 GB Micro SD up to 128 GB Dimensions 135.8 * 67.2 * 8.1 mm Weight 120 g Size 4.7 inches HD resolution Photo 13.1 MP Camera + Front 5MP Flash with integrated torch function Bluetooth 4.0 Micro USB 2.0 Port
About Yezz
Yezz is an international manufacturer of mobile devices , designed with the goal that every consumer can freely choose a smartphone or tablet corresponding to his lifestyle. Founded in 2012 in Miami , it took a little less than two years of innovation and perseverance in Yezz to become a leading brand in Latin America. Thanks to its partnerships with leading software vendors and telecommunication Yezz offers its customers more and more design and performance. As the creator of the philosophy of " Freestyle Mobile " Yezz designs appliances ultrathin design, cutting-edge fashion, thus combining all consumer needs in entertainment or professional use it all with Freestyle * . Yezz offers a wide selection of phones running Android and Windows Phone operating systems, and a wide range of colors and screen size. Yezz has distinguished itself by running in February 2014 the first phone to less than 19 euros with WhatsApp integrated in March 2014 the first mobile octocore Europe and in September 2014 the thinnest Windows Phone in the market, for the first time. To always satisfy its customers , Yezz includes accessories with most of the mobile such as: charging bases , protective cases, interchangeable covers to personalize your phone .
To learn more about Yezz visit: http://www.sayyezz.com/ , https://www.facebook.com/YezzMobile , instagram.com/yezzmobile , or Twitter YEZZMobile
About Avenir-Telecom
Avenir Telecom is one of Europe's leading distributors of products and services for mobile phones. The Group distributes mobile phones, accessories ( Energizer Beewi , Oxo ) , directly through its network of own stores and the Internity from hypermarkets and independent retailers . Avenir Telecom employs nearly 2,000 people in 6 countries: France , UK , Spain , Portugal, Romania and Bulgaria. Avenir Telecom is listed on Eurolist – Compartment B (Euronext Paris ) . The Avenir Telecom is part of the CAC All shares , CAC Mid & Small 190 , CAC Small 90 , CAC IT , Next 150, SBF 250 and Next Economy
ISIN: FR0000066052 Reuters: AVOM.LN Bloomberg: AVT: FP
For further information, please contact : Mme JACOULOT Peggy Tel. +33-4-88-00-61-23 contact@yezz.pro www.sayyezz.com www.avenir-telecom.com
About Monaco Brands
MONACO BRANDS – Brand of the State of Monaco S.A.M. Monaco is a limited company whose majority shareholder is the state, and whose mission is to protect, enhance and control the proper use of trademarks in the Principality. " Monaco " and " Monte Carlo" are the most famous brands in international management , and MONACO BRANDS is committed to the protection of the country's image and its brands . For further information, please connect www.monacobrands.mc or email monaco@groupe-ipanema.com
We are intrigued by Yezz's devices and would love to test and review some of them!!