We recently had the opportunity to test filament from a number of filament manufacturer's.
This review is in regards to Makergeeks and their filament. Here is an image from their website showing some of the available colors. In reality they have tons of colors and materials. We tested the PLA and ABS. We would to try the HIPS and PETG.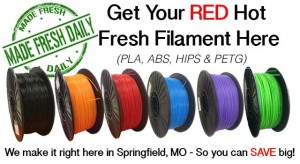 We had the opportunity to test their filament on 2 printers, the Printrbot Simple Metal and a Robo3d printer as well.
The most interesting filament that we tried was the clear pla.
It requires a higher than average heating temperature, 240-250 degrees.
On the Robo3d we had some struggles printing with it, but with the Printrbot Simple Metal it worked like a charm.
Both of the printers that we used to test the filament used 1.75mm filament.
This is the filament on the roll–>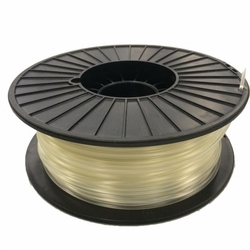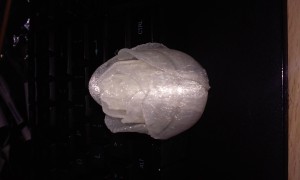 We also tested other colors Sun Punch yellow, and A cool green color as well.
A rose for my wife in that color–>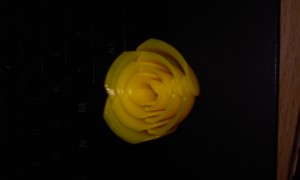 In terms of the filament on the Printrbot simple metal, most of them performed flawlessly.
On the Robo3d, the ABS filaments worked really well, but I had some difficulty with the PLA's and Clear, I think that the printer prefers printing in ABS.
We really liked the filament, the color varieties and the guys at Makergeeks were really easy to communicate with.
I would definitely recommend Makergeeks, and their filament and other products to anyone needing good quality, affordable filament in a variety of colors and materials.
Click here to check their website and pick up some of this filament for yourself.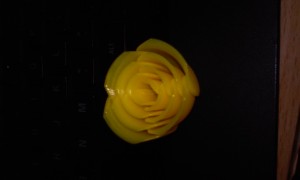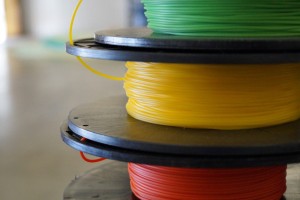 We are looking to test other filament and printers.
We are also trying to help autism if anyone can donate or loan us a printer to help make a difference that would be great.
On certain 3d printers, when using PLA it helps to use an oiler which can be downloaded from thingiverse.com see the link!